OG Extracts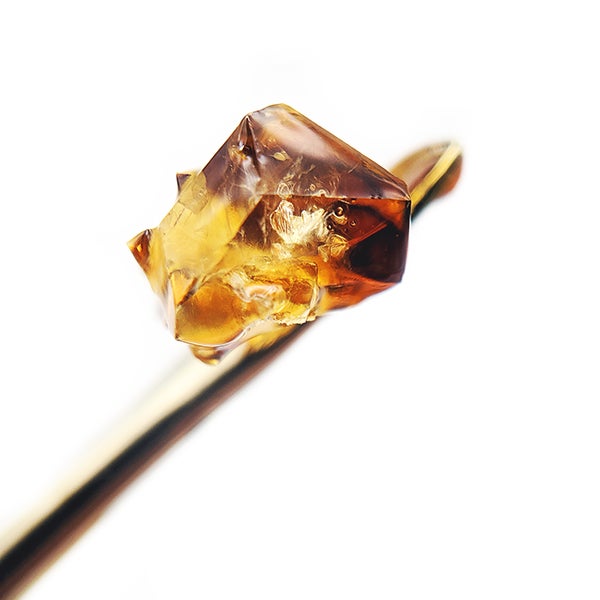 OG Extracts
Serving Patients Across Canada With Top Shelf BC Concentrates and Accessories.
Our team of concentrate enthusiasts first started perfecting cannabis extraction back in 2012. We have been pushing the envelop ever since. We are focused on terpene preservation and unique flavour profiles in our concentrates. Our growers and genetic library are the finest in BC, and we employ both butane and solvent-less extraction methods to harvest every last wonderful trichome.
BC Premium Flower
Our growers and genetic library are the finest in BC ensuring you top shelf flower.
"A general term that refers to the smokable, trichome-covered part of a female cannabis plant. Flower is the most popular form of cannabis due to its versatility, offering numerous consumption methods, such as being smoked using a pipe or bong, or by rolling it in a joint or blunt."
Nug Run Shatter
Premium BC grown flower is processed through a close loop system, the trichomes of cannabis buds are separated from the flower using ultra refined n-butane. Once separated, the trichomes are collected and vacuum purged to remove the butane. The liquid pours as a creamier texture and after the purge solidifies into "shatter".
"A brittle, glasslike cannabis extract with a tendency to snap when handled. Shatter is named for its breakability, like broken glass, and is favored for its ease in handling while dabbing."
HCFSE Terp Diamonds
Fresh frozen premium BC grown flower is processed with n-butane through a close loop system. The remaining product is then jarred and cured until the THC and Terpenes separate. While separating the THC forms into THC-A crystal. Once separated they are individually placed inside a vacuum purge oven for 36 to 84 hours removing all residual solvents. At this point 70% THC-A and 30% Terpenes are put back together to form the ideal ratio. This creates a High Cannabinoid Full Spectrum Extract. HCFSE have a wider range of medicating effects compared to other extracts and have a high THC-A to terpene ratio.
This premier product lab tests in the range of 72-95% THC + CBD.
"High Terpene Full Spectrum Extract (HTFSE) and High Cannabinoid Full Spectrum Extract (HCFSE) describe the two fractions that occur when a full-spectrum extract is made from cured flowers. HTFSEs are composed of roughly 50% THCA and anywhere from 13% to 40% terpenes. High Cannabinoid Full Spectrum Extracts are roughly 90% THCA. While the spectrum within an HTFSE or HCFSE are not the same as that of a live plant, it is still considered full spectrum because it has captured all of the available compounds at the time of extraction."
What To Expect
A+ Quality
We stock an extensive collection of craft cannabis and concentrates; lab tested and quality curated.
Overall, we're very happy to carry OG Extracts on our concentrates menu!
No products were found matching your selection.